BUNDLE | Deep Clean Package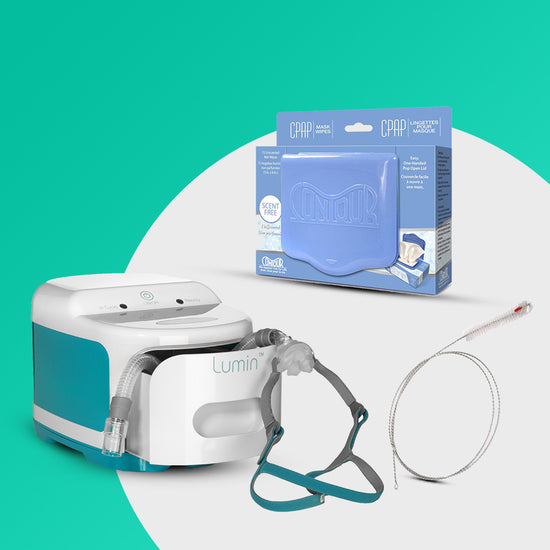 BUNDLE | Deep Clean Package
Product Description
Description

Features

What's Included
Description
BUNDLE & SAVE!
Stay on top of your cleaning regimen with this package consisting of:
1 Lumin UV Sanitizing System
1 box Contour CPAP Wipes (72 wipes/box)
1 CPAPology Monty Tubing Brush
Features
Lumin Sanitizing System:
5 minute disinfection time. Intended for at-home use for masks, water chamber and other accessories. Great for other household items such as keys, remote controllers, cell phones and much more.
Contour Mask Wipes:
Easy to use dispenser. Uses natural ingredients which makes it soft and gentle on your hands and face. Alcohol free. New flat pack design with 72 wipes/pack. Available in unscented.
Tube Cleaning Brush:
Stainless steel brush for cleaning CPAP hoses/tubing. 6.5 feet in length to scrub the entire length of the hose. Firm bristles to scrub hard to reach areas and remove stuck on dirt and bacteria.
What's Included
1 Lumin UV Sanitizing System

1 box Contour CPAP Wipes (72 wipes/box)

1 CPAPology Monty Tubing Brush