CPAPology | Jack CPAP Mask and Tube Lift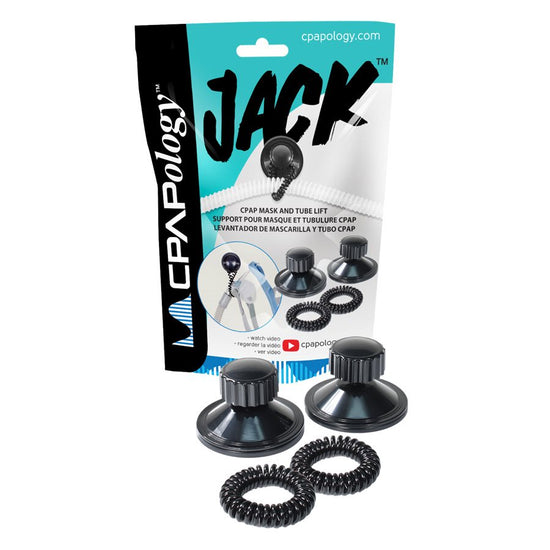 CPAPology | Jack CPAP Mask and Tube Lift
Product Description
Description

Features

What's Included

Helpful Product Information
Description
These unique suction cups are capable of holding onto multiple surfaces. Can be used to hold a mask away from different surfaces and also hold your tubing away from your face while using your sleep therapy devices.
2 suction cups and 2 elastic twist bands per package.
Features
Reusable & durable
Can hold CPAP tubing in place to help avoid tangling and user discomfort
Tool-free setup
Excellent way to dry your mask and tube
Small enough to fit in your devices carry bag
What's Included
2 suction cups
2 elastic twist bands
Helpful Product Information
Remove the protective film from the suction cup, press the suction cup firmly against a clean and smooth surface. Cover with the plastic cap and screw the knob until you feel resistance. Test the suction cup to make sure it is stable by hanging a tube or mask from it.