Philips Respironics | Wisp Mask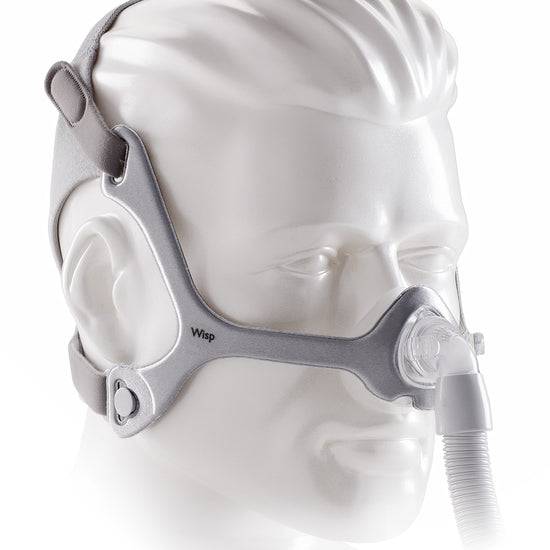 Philips Respironics | Wisp Mask
Product Description
Description

Features

What's Included

Helpful Product Information
Description
Minimal design, making this nasal mask feel like a small nasal pillow mask, yet providing a great seal with great performance. Small profile to give the user great vision lines, making it easy to read or watch TV. Easily wear glasses while wearing this nasal mask and adjust the headgear with easy clips.

 
Features
Soft and comfortable nasal mask with a compact design which fits most individuals.
Open field of vision making it easy to read, wear glasses or watch TV.
Easily adjust the headgear with simple clips.
Easy to clean with minimal parts and connections.
Combines the comfort and performance of a nasal mask with the minimal look of a nasal pillow mask
What's Included
1 Wisp Nasal Mask (cushion, headgear and frame)
Helpful Product Information
Mask replacement should occur in 6-12 months.
Cushion replacement should occur every 6 months (or more frequent) to ensure a good seal.
Wipe down the mask daily to remove dirt and oils from the skin.
Wash the mask with warm, soapy water weekly or more frequently if needed.