ResMed | AirFit P30i Nasal Pillow Mask (Standard Starter Pack)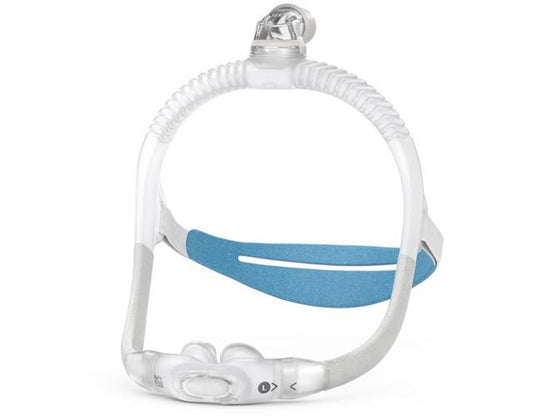 ResMed | AirFit P30i Nasal Pillow Mask (Standard Starter Pack)
Product Description
Description
Can interchange with AirFit P30i cushions. QuietAir vent technology making this mask 80% quieter. SpringFit frame adjusts to different facial shapes and provides a large spectrum of fit.
80% Quieter Than Leading Nasal Pillow Masks
Top of the Head Hose Connection is Great For Active Sleepers
Enjoy Falling Asleep With Nothing Blocking Your View
Hollow Frame with Included Soft Wraps
You Wont Bother Your Bed Partner Again.