ResMed | AirFit N30i Nasal Mask (Standard Starter Pack)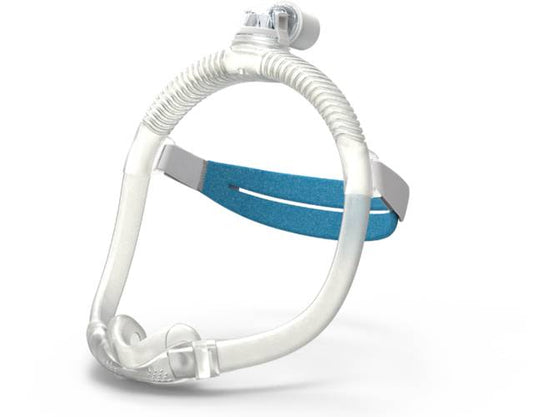 ResMed | AirFit N30i Nasal Mask (Standard Starter Pack)
Product Description
Description

Features

What's Included

Helpful Product Information
Description
The ResMed AirFit N30i Nasal Mask has the SpringFit frame which allows for fast and accurate fitting, adjusting to different face shapes. Designed to feel natural and allows individuals to sleep closer to their bed partner.
Features
Curved cushion design – cradles the nose for added stability and comfort
Quick Release Elbow – allows 360 degree rotation for flexible movement and connection
Quiet night's sleep – pinhole vents work together to create less noise
Integrated soft sleeves – designed for built-in comfort
Septum bridge membrane – designed for a stable seal
Integrated chassis – created to provide additional support
SpringFit frame – designed for a increased fit range
What's Included
3 x Cushions (Small + Small-wide + Medium)
Mask Frame
Headgear
Helpful Product Information
FAQs
How often should I clean my CPAP Mask?
We recommend daily cleaning of this product to ensure clean and effective therapy. Learn more about cleaning your CPAP equipment here.
How often should I replace my CPAP Mask?
Health Canada recommends replacing your CPAP Mask every 6 months. Over time, CPAP Mask components will wear and stretch, leading to reduced fit and increased mask leaking. Additionally, bacteria and organic material from your skin, hair, and breath will build up on your mask over time.
Is this CPAP mask compatible with my CPAP Machine?
This mask is compatible with any CPAP Machine from any manufacturer, EXCEPT for the ResMed Air Mini. This mask will not work with the ResMed Air Mini Travel CPAP.