ResMed | AirFit F20 Full Face Mask (Complete Mask System)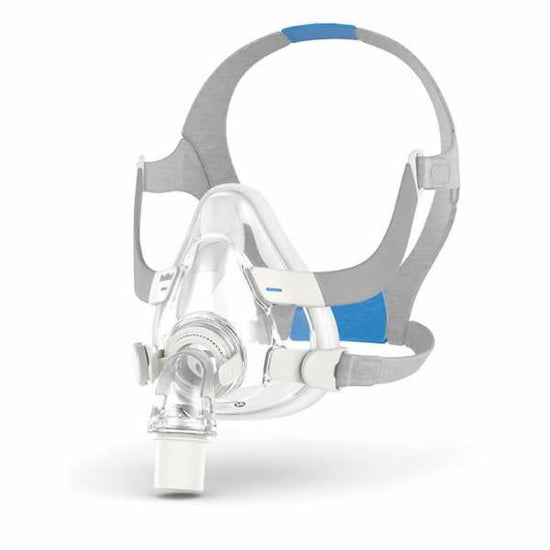 ResMed | AirFit F20 Full Face Mask (Complete Mask System)
Product Description
Description

Features

What's Included

Helpful Product Information
Description
Performs across many pressures. Frame fits all cushion sizes, even AirTouch foam cushions. InfinitySeal cushion features specifically-designed loops and varying thickness levels designed to reduce blowout and mask leaks. QuietAir diffuser vent technology within the mask elbow makes the mask quieter and gentler.
Features
InfinitySeal cushion is proven to fit 97% of all faces,

uses dual-wall technology and varying thickness to create a lasting seal throughout the night.

Quick-release elbow

allows you to disconnect from the tubing without removing the mask and headgear.

Diffused Venting quietly disperses air
Plush headgear is specifically designed for extra softness and stability.
Soft and flexible frame sits underneath the eyes and adapts to different facial types, while its integrated padding provides added softness.
Magnetic clips guide the headgear to the frame quickly and easily.
With its modular design, each size cushion can easily be clicked into the standard AirFit F20 frame.
What's Included
Cushion
Frame
Headgear
Magnetic Clips
Hose Connector
Helpful Product Information
HOW TO FIT YOUR MASK